Posted by Bridgette on 28th Jul 2017
This pancake recipe is my go-to. So simple, so delicious and so damn impressive! Put this on the table and watch everyone at the table swoon. I was really wishing I had 4 small cast-iron skillets, but alas, I only have the one and that is all I really need! I love this thing though. I can't believe I went so many years without owning my own! If you don't have one, spend the $10-20 and get one! Game. Changer.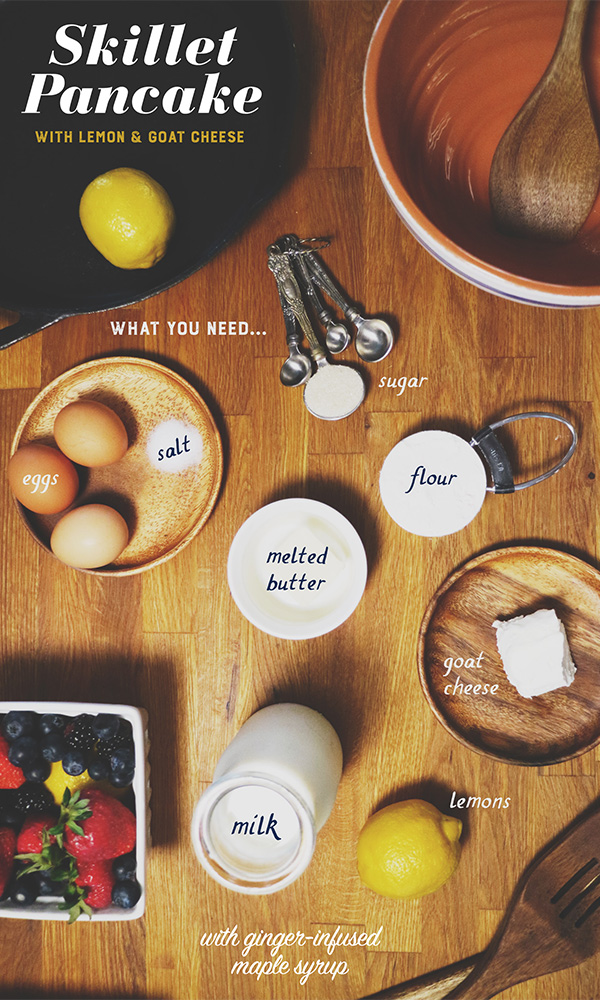 INGREDIENTS:
1 Cup milk, 2% (Almond, Coconuts, etc. are all good)
1 Cup all-purpose flour
6 Eggs
1 Lemon, juiced and zested
Goat Cheese Crumbles (You can leave this out if you prefer or if you just don't have it on hand)
2 Tsp of grated ginger
Dash of salt
3 Tbsp of butter, melted for the skillet.


DIRECTIONS

Preheat oven to 400°
Put the butter into an 11" skillet and place in the oven, until melted
Remove skillet with potholder
Mix together milk, eggs, lemon juice and zest, grated ginger and salt, mix well
Pour pancake mixture into the pan
Sprinkle the crumbled goat cheese on top of pancake
bake for 25-40 minutes, until golden on top (time will vary based on your cooking dish and oven)

Sprinkle with powdered sugar and add some fresh fruit for garnish.

If your batter is too thin add a little more flour slowly until you reach desired thickness.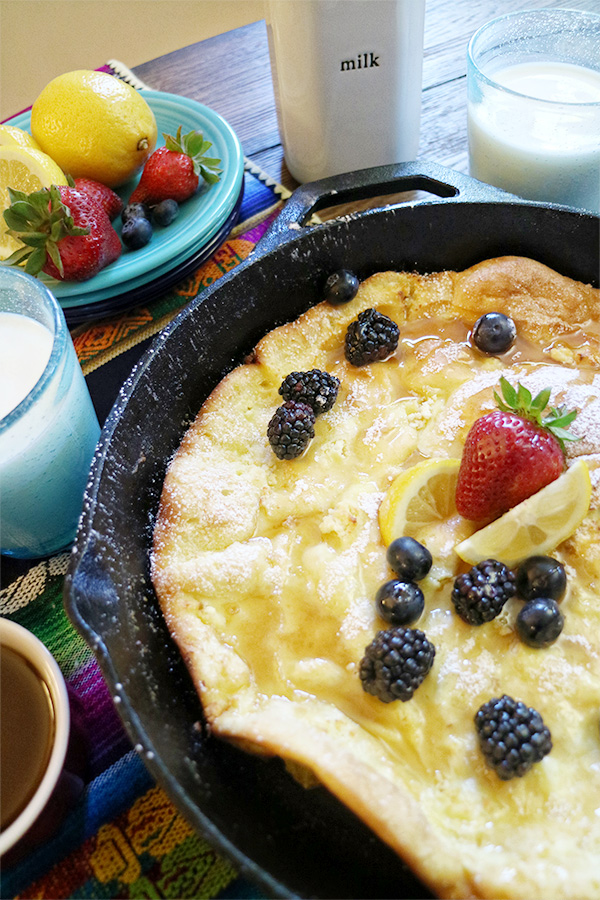 Ginger-Infused Syrup
1 cup maple syrup
1 tablespoon minced fresh ginger, add a bit more if you want to spice it up!

Place maple syrup and ginger in small saucepan. Bring to a boil; remove from heat. Cover; let stand 20 minutes. Strain; serve warm. Refrigerate unused syrup.
Hope you love this recipe! If you make any changes let me know. I am always open to suggestions!

Check out all of our super fun Recipe Cards on our website. They are all 100% Recycled, Double-SIded, 4x6 Ultra-heavyweight cards, sold in sets of 12 or 50. We also have a Recipe Card and Box Gift Set, perfect for gifting!